United States Military
This page was updated last on Thursday, 08 December 2005
The Armed Services of the United States consistantly leads the way. We are the only superpower left in the world and our armed forces are the only military left in the world that is a Guardian for Freedom. My family has served in the military of the United States in some capacity since 1776. You terrorist cowards got your shot in. Now it is our turn...
---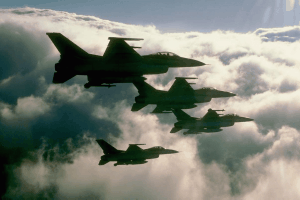 I was in the United States Air Force and the Georgia Air National Guard in the 202nd EI Squadron as a Staff Sergeant from 1984 to 1992.
My father, Lannie Haygood, was in the USAF during the Vietnam era as a Sergeant as a Security Policeman. My wife's father was in the USAF during the Vietnam era as a Sergeant as a Jet Engine Mechanic.
My first cousin David Haygood, was in Desert Storm in the 24th Mechanized Division in the

US Army as a Sergeant on a Bradley as a gunner.
My uncle, Patrick Haygood (David's father and Lannie's brother), was in the

US Marine Corps in Vietnam as a Private in the Marine Aviation wing on a heliocopter as a gunner.
My paternal great-uncle, William (Uncle Buddy) Reeves, was in the US Navy as a Petty Officer on the USS Missouri in Korea. He shelled Inchon during the landing.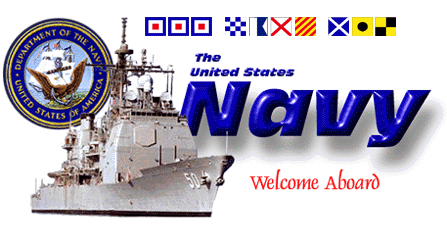 My maternal grandfather, George Wilkinson, was in the US Army's 3rd Armored Division, 33rd Armored Regiment (Tanks) Company I, in World War II as a Private in a Sherman tank as the loader. He was wounded at the Battle of the Bulge when his tank was destroyed by a German using a panzerfaust.
My paternal grandfather, Homer Haygood Sr, was in the US Army in World War II as an infantryman and Private.
We served on both sides in the American Civil War. We served in the Continental Army in 1776 as a Private from North Carolina.
A super site for all thing US Military is the Defend America site. Go there for extra special stuff.
I am teaching my sons and my daughter that with freedom comes responsibility. You cannot have one without the other. I will not tell them they have to serve in the military. It is not for everyone. But they will know that the men and women in uniform of our country are there on the front lines ready to defend what is ours, and to assist others in defending themselves.
Thank You to those who have served and those that will serve in the future.
---
---